OUR STUDIO
Clockwork Elements was founded in 2010 with the goal of providing high-quality, affordable mobile gaming to our clients. We oversee every step of the creation process to ensure quality and user satisfaction is not compromised.
Clockwork Elements is dedicated to creating games using the Unity3D engine. In our first five years, we have published five games. Our first original game, Juke Fest, was launched in 2012. Since its debut, Clockwork Elements has established itself as a leading developer of mobile apps and web-based gaming. Our latest game, Regimental Chess, was greenlit to distribute on Steam. We are authorized developers for Sony and Nintendo. These platforms allow us to distribute our work to the largest possible online audience.
A cornerstone of our business is Gamification. This is the idea that clients can reach and engage customers through the addition of gaming elements to systems, services and activities in order to make them more motivating and enjoyable. It helps creators and clients to create a successful experience across many forms of media. Clockwork Elements believes that Gamification is fundamental to game design. Gamerization creates a memorable experience which challenges the user and rewards them for accomplishments, while enticing them to continue playing.
Clockwork Elements has a mission to attract customers by maintaining an environment that is creatively stimulating and supports clients' needs by providing everything needed to develop a game at an affordable rate, including programming, art, design, and testing. Our contributors will lend their expertise and creative talent to bring our clients ideas to life. Clockwork Elements inspires imagination and creativity among its employees and clients. This is what allows Clockwork Elements to innovate and create original products for the digital world.
Clockwork Elements. We are the elements of creativity.
Request a Free Consultation







SERVICES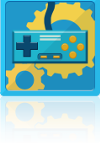 Game Development
Just how there are numerous gears inside a clock working in unison to display the time, there are multiple divisions inside a studio working in harmony to develop a game. There's more to building a game than code and pixels, it requires a broad mind, organized planning, disciplined execution and extensive testing.
When developing a new game, it begins with an idea. Depending on the type of game that is to be created, many elements such as rules, structure, challenges, rewards, and story, along with many other factors are applied to the original concept. Only then, can a truly compelling and entertaining experience be generated.
However, while an idea will get the gears churning, it's the execution of the idea that will get the clock ticking. Developing a game can be very challenging. If a game isn't thoroughly planned out even before the first line of code is written, and then supervised throughout development, progression stoppers and bottlenecks can arise. That is why each project we take on is meticulously planned out in order to minimize any potential risk that could otherwise delay development. Only be taking these calculated measures, can the successful development of a game be executed.
Clockwork Elements harnesses the power of the Unity engine for the development of its games. Our strategy consists of evaluating the needs of each individual project in order to create an efficient pipeline that will cater to the specific needs of the project and that of our clients. Whether you're looking to develop a game for mobile, web, or console, we have the experienced team, tools and technology to accommodate any concept.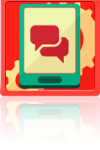 App Development
Developing games is our passion, but we don't limit ourselves there. By applying the same approach we use to create games, we apply to every project we work on.  Whether you're looking to build a mobile app for your businesses or a custom desktop solution, contact us to learn what we can do to meet your needs.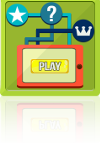 Gamification
So you might of heard this word being flung around the water cooler, but never truly understood it's meaning. Gamification applies to the process of turning an activity or task into a game or an activity that resembles a game.
So why do we offer it as a service?
Gamification now more than ever is being used as a marketing tool in businesses outside the game industry as a way to motivate, encourage and retain customers to use a product.  With that said, who would know more about gamification than the nerds who design games for a living? If your business is looking for a new way to promote, drive or inspire clients to use a product or service, we can help! By applying years of experience designing games with your brand, we can formulate a strategy that will excite and arouse your consumers in a way they have never experienced before.
Curious? Send us a message to learn more.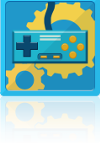 Game Prototyping
There's a popular saying when developing games. "Play test often, and play test early." If you have an a idea that you think can translate into a game, we can help. Our skilled designers, developers and artist can take your idea and create a living, breathing, functional prototype that you can then use to make your idea a reality.
Take advantage of the benefits of game prototyping. Don't miss your chance to make your dream game into reality.
Get in touch
HAVE A PROJECT IN MIND? Pease fill out the form and someone will contact you within 24 hours.